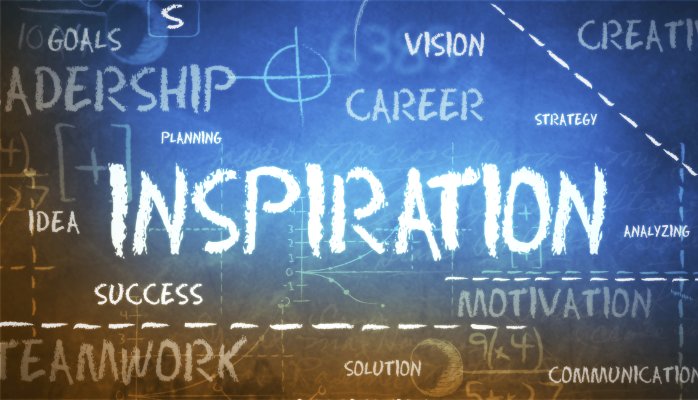 28 Jul

15 Inspirational Quotes That Just Might Change Your Life and Your Business

Some people think that inspirational quotes are just fluff. However, I'm a firm believer that having a success mindset is critical in running a successful business. It may even be more important than business acumen. Running a business is hard work. And sometimes it can be downright draining.

It's easy to get down or lose your motivation after a trying day at the office. It happens to the best of us.

But successful leaders and business owners don't throw in the towel when the times get tough. They find the inspiration they need to stay focused and positive, even when things are not going according to their plan. Inspirational quotes can help you do just that.

Here are 15 of my favorite quotes that have the potential to change your life and your business by giving you the inspiration to conquer each day with a great attitude.

1. "…people will forget what you said, people will forget what you did, but people will never forget how you made them feel." – Maya Angelou, author, poet, dancer, actress, and singer.

2. "There's no shortage of remarkable ideas, what's missing is the will to execute them." – Seth Godin, author, entrepreneur, marketer, and public speaker.

3. "Never doubt that a small group of thoughtful, concerned citizens can change the world. Indeed it is the only thing that ever has." – Margaret Mead, cultural anthropologist, author and speaker.

4. Do not wait; the time will never be "just right." Start where you stand, and work with whatever tools you may have at your command, and better tools will be found as you go along." – Napoleon Hill, American author best known for his book, Think and Grow Rich (1937), which is one of the best-selling books of all time.

5. "A leader is one who knows the way, goes the way and shows the way." – John C. Maxwell, author, speaker, and pastor who has written many books, primarily focusing on leadership.

6. "If the shoe fits, you are not allowing for growth" – Robert N. Coons, British author.

7. "Never give in except to convictions of honor and good sense." – Winston Churchill, former Prime Minister of the United Kingdom.

8. "Don't let the fear of losing be greater than the excitement of winning." – Robert Kiyosaki, investor, entrepreneur, self-help author, motivational speaker, financial literacy activist, financial commentator, and radio personality.

9. "It is better to know some of the questions than all the answers." – James Thurber, cartoonist, author, journalist, playwright, and celebrated wit.

10. "When it is obvious that the goals cannot be reached, don't adjust the goals, adjust the action step." – Confucius, Ancient Chinese teacher, editor, politician, and philosopher.

11. "The will to win…the will to achieve…goes dry and arid without continuous renewal." – Vince Lombardi, head coach of the Green Bay Packers (1959-1967).

12. "Do not be embarrassed by your failures, learn from them and start again." – Richard Branson, founder of the Virgin Group.

13. "Courage is resistance to fear, mastery of fear, not absence of fear" – Mark Twain, author and humorist.

14. "When everything seems to be going against you, remember that the airplane takes off against the wind, not with it." – Henry Ford, founder of the Ford Motor Company.

15. "When I get ready to talk to people, I spend two thirds of the time thinking what they want to hear and one third thinking about what I want to say" – Abraham Lincoln, 16th President of the United States.
What Are Your Thoughts?
Did any of your favorite quotes make the list?  Do you have any inspirational business or leadership quotes you would like to add? Let me know in the comments below.
Michelle Landis, Founder and Principal, Master Business Coach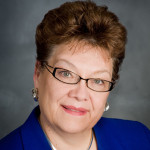 As a business coach, I use a unique blend of coaching and consulting to help business owners achieve a higher level of performance for both themselves and their business. It's a very direct approach that provides my clients with insights into what is coming next, laser-sharp focus and the opportunity to practice, make mistakes and learn in a safe and supportive environment.
Read Michelle's Full Bio
Learn More About Business Coaching Services
Follow Pinnacle 7 On Facebook
Connect On LinkedIn