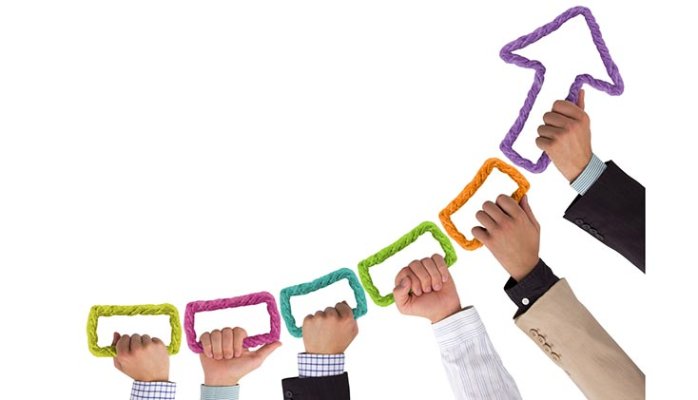 11 Mar

Organic Growth Strategies – Using Existing Company Resources
What is Organic Growth?
Organic growth is a great strategy that allows you to grow your business using existing resources. As I mentioned in my previous post – which introduced organic growth as a viable growth strategy – this approach to growth is slower than its strategic alternative, but it allows you to expand your business with greater control and very limited liquid capital.
Here is a detailed look at the top five ways to grow your business organically:
1. "Give the people what they want"
In today's fast-paced economy, customers expect companies to listen to their needs and to give them what they want – or they will find it elsewhere. They also expect a pleasant, productive, and personalized experience that makes them feel special. Smart companies are responding to these changing customer expectations by staying connected with their customers so that they always have a pulse on what the market demands and how to supply it. By being in-tune with the opinions of existing customers, companies can cater to their needs while growing the brand (and ultimately the business) to reach more people with the same personal service and care. Here are a few ideas on how to get started:
Send a short online survey to your customers with a few basic questions on how they feel about your product or service and what changes they would like to see.
Connect with your customers on social media and ask for input on product/service enhancements that would make your offering more appealing.
Do a little digging around the web for customer reviews of your product or service to see if you can find a common theme. Both positive and negative reviews can serve as a great guide for product/service enhancement ideas.
Require your customer service and sales representatives to ask for feedback in their day-to-day interaction with customers. This can be as simple as a question at the end of a phone conversation or meeting. For example: "Is there anything else that we could be or should be doing to make our product better?"
Once you collect enough customer feedback, take the time to review it with your team and map out a plan to execute on those suggestions that make sense for your company.
2. Find new sales channels
Developing new sales channels is one of the quickest and most efficient ways a company can expand and increase revenue. However, when taking on the task of developing new sales channels, approach it with the right tools and the correct strategy to maximize effectiveness. Here are a few ideas on how to get started:
Sell more of your existing products to existing customers. This is the least risky method for driving growth and there are a few ways this can be accomplished, including:

Doing a better job in promoting or advertising your product or service. For example, you can start using e-mail to reach out to existing customers regularly with product/service updates, tips, and promotions.
Improving your sales effectiveness, which can be achieved through enhancing your sales team's selling capabilities by implementing goals, strengthening sales processes, and improving the customer experience at each touch point.
Making product/service enhancements to make your offering more appealing to existing customers.

Sell existing products to new customers. For example, you can explore selling your products or services online to tap into a broader audience.
Expand to different geographic markets or new channels to market. Exporting existing products into new geographies is typically the easiest, quickest and least risky form of geographic expansion. If you decide to expand geographically, start small. Stick to what you know well. If you run a restaurant in a relatively small town, choose another small town with reasonably similar demographics, customer profiles, and household incomes. By sticking to markets with similar characteristics you limit the risk of the unknown and make it more likely that you can run your new operation using similar practices and procedures.
3. Launch new products or services
Introduce a new product or service that complements your existing offering. Introducing new products or services to your marketplace can give you an instant edge – providing you have researched your market thoroughly and have a clear product strategy. Here are a few ideas on how to get started:
Utilize market research in order to identify a need or gap in the market for a new product or service.
Review customer feedback to determine if there is an immediate need for a product or service that complements your existing offering.
Consult members of your team about your development plans – they may contribute insights that you've overlooked.
Seek the views of suppliers and other business associates – their specialist expertise could be invaluable.
4. Develop new business models
Developing a new business model for your company requires open minds and fresh perspectives. Ideally you want to avoid the gravitational forces of the existing business to really get the creative juices flowing. A good way to get started is to put together a well-balanced, dedicated project team consisting of company veterans open to new ideas, rising stars, and recent hires. Here are a few ideas on how you to get started:
Approach companies with complementary products or services to see if there is an opportunity to develop a partnership to offer a more comprehensive value proposition. Apple is great at using this organic growth strategy. Over the years, the company has been able to establish partnerships with record companies to create a seamless customer experience.
Identify industry influencers within your space, those with an active voice, and make direct contact with them along with an offer to sell your products or services. Be sure to keep in touch with them regularly (for example, send them product updates, offer tips, show them the success of other affiliates, or just pick up the phone.) Use a CRM system to keep track of your affiliates and manage them like a fully functioning sales team. At Pinnacle 7, we use Insightly as our CRM System. IF you would like to check it out, click here.
Use technology to share your expertise with a broader audience. You can host paid webinars, offer an online course or a learning series on your website, post product how-to videos on YouTube, or set up a company blog and share valuable, written content.
5. Enter new industry
Entering new industry is a far less common form of organic growth than new products and services, but it can be an effective growth strategy since it enables you to leverage your core business. Here are a few ideas on how to get started:
Expand vertically into an industry in the supply chain. For example, you can consider working with new suppliers (upstream) or bringing on new distributors (downstream). Ultimately, vertical industry expansion allows you to achieve a higher level of control within a particular market.
Expand horizontally into an industry that is related by something other than supply chain.
Expand into an unrelated industry by taking an existing product or service into a new market with an untapped customer base. Successful companies pursue only one or two verticals at a time and fully vet those opportunities for strategic fit before committing to market entry. This strategy is extremely rare in the world of organic growth.
Which organic growth strategy makes the most sense in your organization? Comment below!
Michelle Landis, Founder and Principal, Master Business Coach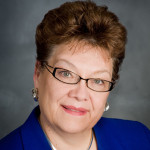 As a business coach, I use a unique blend of coaching and consulting to help business owners achieve a higher level of performance for both themselves and their business. It's a very direct approach that provides my clients with insights into what is coming next, laser-sharp focus and the opportunity to practice, make mistakes and learn in a safe and supportive environment.
Read Michelle's Full Bio
Learn More About Business Coaching Services
Follow Pinnacle 7 On Facebook
Connect On LinkedIn